Ecology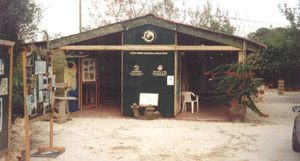 The Earth Sea & Sky charity was founded to save the endangered wildlife of the Greek Ionian islands. You can visit them at
Gerakas
or at their website
here
.
Monk seals having being living on earth for 15 million years. Only three of the species live in warm water and since the extinction of the Caribbean monk seal, only the Hawaiian and Mediterranean monk seal remain. It is the most endangered species in the European Union and it is estimated that there are only four hundred left.
The Mediterranean monk seal is native to the waters of Zakynthos and is part of the rich wildlife on this island.



Caretta caretta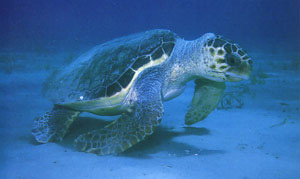 For more information on this endangered inhabitant of Zakynthos,
please visit our turtles page here.
You can view videos here
Although not quite at the mercy of mass tourism, Zakynthos has seen a number of rapid developments along the eastern and southern coasts over the last ten years. Presently the island's number one industry, the vast majority of visitors are from the United Kingdom, Germany, Holland and Scandinavia. The island has benefitted from a new airport in the plains to the north of Laganas which caters for more than 300,000 visitors each year.