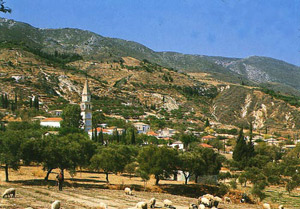 A rural drive through olive fields and vineyards leads to Macherado. The old church of St Maura with its beautiful freestanding belltower is the predominant building in the second largest village on the island.





The peeling bells can often be heard for many miles around the island. The town is host to one of the largest festivals on the island, on the first Sunday in June.



A visit to Macherado (along with Keri) is worthwhile just to admire some of the finest Venetian architecture to survive the 1953 earthquake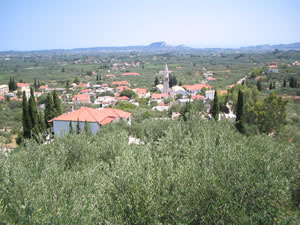 A view of Macherado from the hills.



The bell tower of Agias Mavras in Macherado.