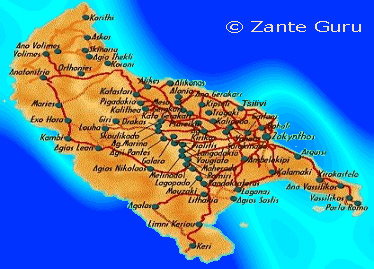 Zante is the most southern island. 12km west of the Peloponnesian coast. Zante is 40km long and 19 km wide.
Zakynthos is the third biggest Ionian island, after Corfu and Kefalonia. It is the most southern of them all.
The Ionian Islands can be found to the west of mainland Greece - Zakynthos is marked in yellow
Zakynthos is the tenth largest island in Greece
Zante viewed from further away...
... circled in blue.